Join our passionate team today! Email us at deals@kushmarketplace.com if you're interested in working with our company. We have been growing rapidly, and we could always use more help!
---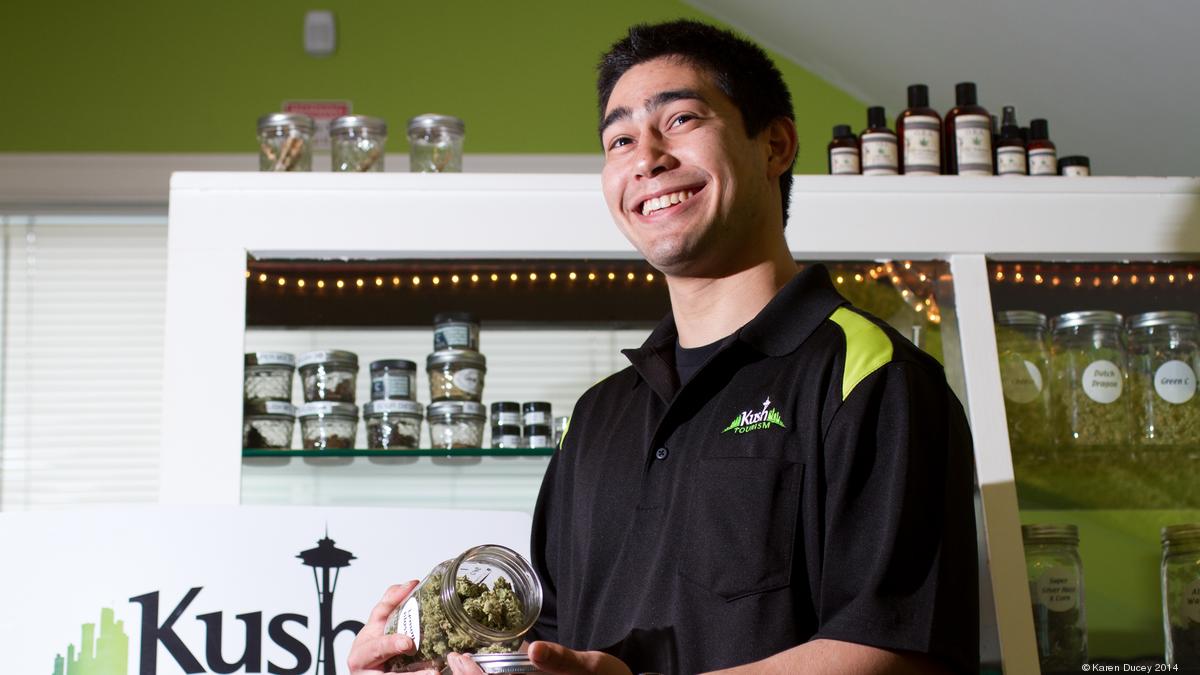 Michael Gordon – Co-Founder u0026amp; CEO
Mike's drive and vision has positioned Kush ahead of the curve in the rapidly expanding world of Cannabis. Mike brings a fundamental understanding of the necessary steps to create and execute. His value driven focus helps develop strong partnerships while positioning Kush as a leader in the Cannabis Industry. Mike's entrepreneurial efforts have led him to success in a number of startup environments ranging from music festivals to kayak companies, and even a peer-to-peer loan company that provides real world investing opportunities to college students. Michael flourishes in a challenging and competitive environment, which is a great fit for the Cannabis industry.
---
Chase Nobles – Co-Founder u0026amp; COO
Chase attended the United States Air Force Academy and brings a military mindset and drive to Team Kush. During his attendance at the Academy he was a key member of the Air Force Men's Gymnastics Team leading them to a USAG National Championship in 2010 while simultaneously setting the academy record on Pommel Horse. Chase became a sponsored, world-class whitewater kayaker while attending University of Colorado's Business School where he studied entrepreneurship. During his senior year, Chase started a specialty equipment manufacturing company which invented and manufactured sports equipment.
---
Matthew Clise – Chief Technology Officer
Matt is a talented and resourceful web and mobile developer which makes him a great CTO. Matt is truly multidisciplinary. Matt's background includes a short but successful public accounting career before he returned to his passion, software development. He is capable of rapidly developing software to meet market needs. Matt has built the KushMarketplace.com platform from the ground up. We are lucky to have him on the team!
---
Christopher Portin – Director of Sales for Media u0026amp; events
Hey it's Christopher here. The Northwest has been my home since I was born! I live with my two dogs and girlfriend, and we love taking them on adventures like hiking and kayaking. I really enjoy local music, glass art, and marijuana technology! I've been a medical marijuana patient since 2013, and gained a deep respect for many aspects of the industry. Being a budtender for over a year, I got to know the ins and outs of the retail environment, and became a certified MMJ consultant and manager. I have since moved to Team Kush to help retail stores reach more customers.
---
Tyler Lamonte – Wholesale Specialist
Tyler was born and raised Washington Cannabis. After ten years playing punk rock around Seattle, and five years of business school at CWU, he entered the cannabis industry as a budtender back in 2013. Since then he's worked with multiple retail shops, and top 50 growers helping canna-businesses grow from the bottom up. A marketing / business background mixed with five years working in every stage of I-502 has made Tyler uniquely qualified to handle the demand of a growing online Marketplace.
---
Mike Johnson – Wholesale Specialist
Originally from Southern California, came to the PNW 4 years ago to work in growing cannabis. Cannabis education and advocacy as a passion, Mike is excited to see what this booming industry has in store next.
---
Peter Schmidt – Wholesale Specialist
Before recently coming to Kush as a Specialist, Peter a Seattle native has spent the past 3 years running Prince Farms a successful Cannabis Producer/Processor located on the Olympic Peninsula. Prior to that Peter has spent most of his professional career as an information technology and business information systems professional. Peters firsthand experience and expertise in cannabis farming and processing bring a unique and valuable perspective that adds value and expertise to our clients.
---
Janu Sung – Community Manager u0026amp; Moderator
Originally from the east coast, arrived to the PNW 4 years ago with a background in biological sciences and an in-depth understanding of cannabis and its potential as a medicinal and recreational tool. Having worked as a medical consultant for over 3 years and taking different roles as inventory coordinator, buyer, and lead within the retail side of things, he's well equipped to navigate and relate to all sides of the business. He's excited to see where this fast-paced industry will take us and is the happiest while helping others.
---
Christian Mahoney – Media u0026amp; Events Sales
Christian moved here from Missouri to work in the cannabis industry as did thousands of other hopeful entrepreneurs. Originally, I was going to do a medicinal collective just to grow some great flower and learn about the plant itself but most of the industry went recreational and it became more difficult to do home grows. Through a series of fortunate events I met Chase Noble and found a completely different approach to the industry. Now, I get to learn about all the different ways cannabis is being produced and processed from all of the BEST growers and processors in the business. Can't wait to speak with you too!
---
Johnny Wright – Media u0026amp; Events Sales
I originally came to the West Coast with the intention to move to Hawaii where my family is, however after moving to Washington State, I fell in love with Seattle.  Living on the water is important to me, but I managed to find an apartment on Alki in West Seattle. I show my love for the ocean through my inner sea dog and body art. I have been in and around the cannabis industry since a young adult. As I got older I began to see the medicinal value in cannabis and how it can help people.  After becoming recognized as recreational by the state, I decided to pursue a career in the industry. I connect people with fun new places to experience marijuana in their favorite legal states u0026amp; cities.
---
Leila Ali – Manager of The Original Kush Tour
Leila Marie Ali has been in hospitality for 10 years and joined the Kush Tourism team a year ago. As the Director of Tourism, she is responsible for a team of elite tour partners with backgrounds that span the industry from bud-tenders to horticulture specialists. It's an exciting time to be in the cannabis industry and the fresh new tour program she has developed along with a targeted marketing campaign have significantly boosted sales in the off-season and strengthened The Kush Tourism brand over all. Industry professionals have described The Kush Culture Tour as delightful and informative. Enthusiasts, show their appreciation through glowing reviews and testimonials. Leila is delighted to share her enthusiasm for cannabis tourism at industry events nationwide.